WP Bakery is an easy method of building pages. You can add different kinds of elements which contain different functionalities. The so-called 'Backend Editor' shows the elements in a more schematic way, while the 'Frontend Editor' shows you how your page will actually turn out.
By clicking the plus icon you open an overview where all elements are shown.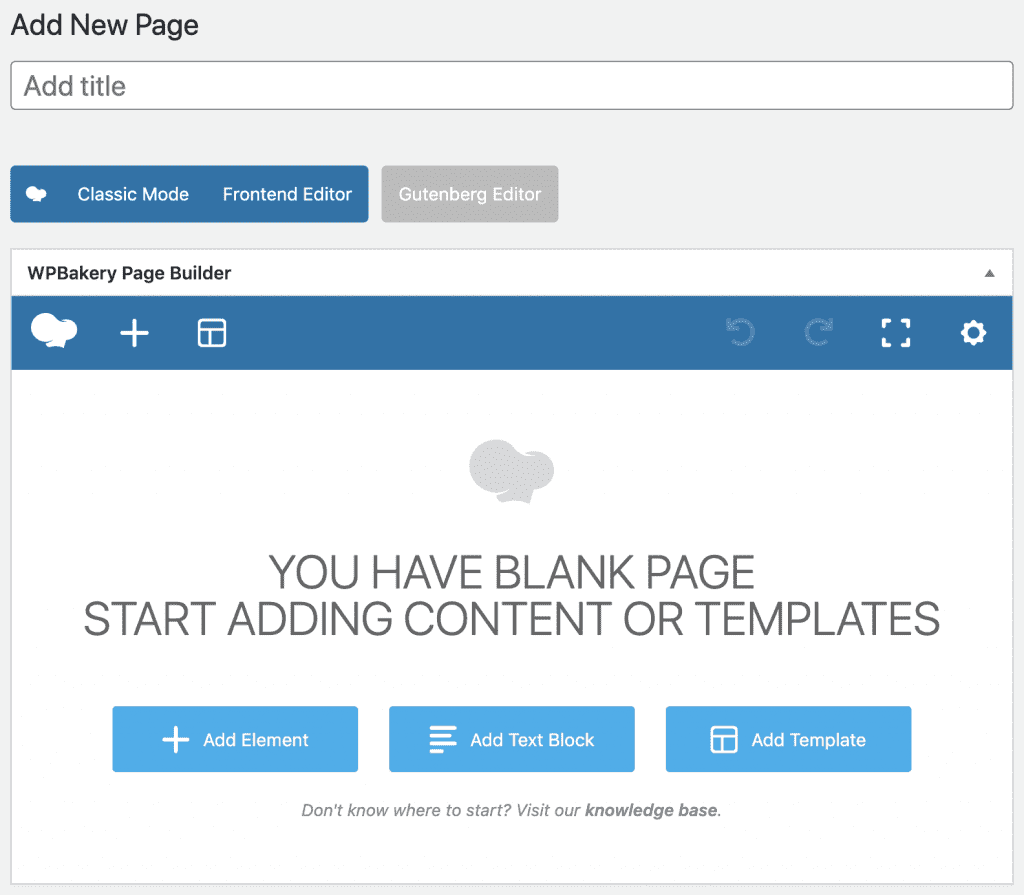 Each of these elements has a small description about the functionality.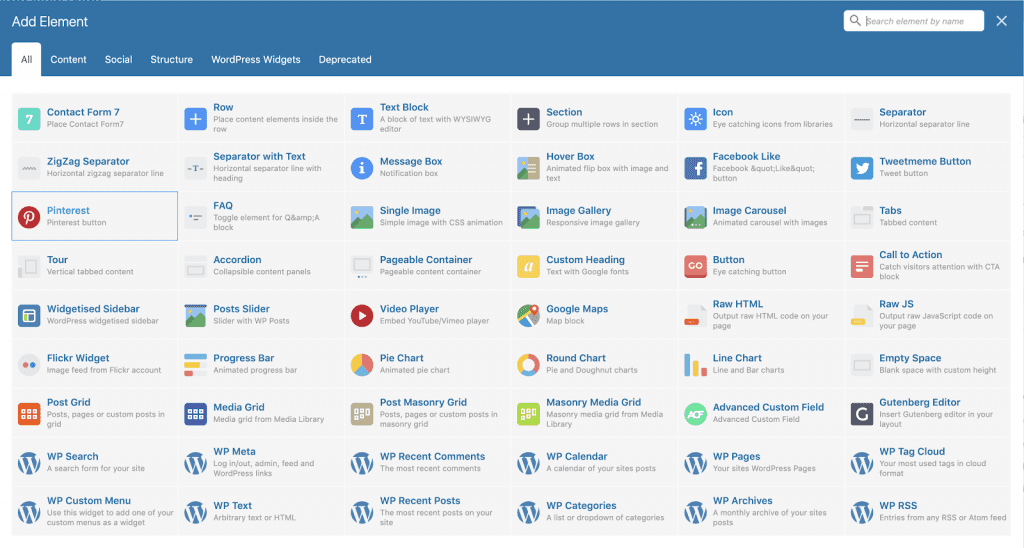 If we happen to have build custom elements for your website, you can find these here as well. They can be found under the tab that has the name of your company, in this image titled 'Your Company Name'.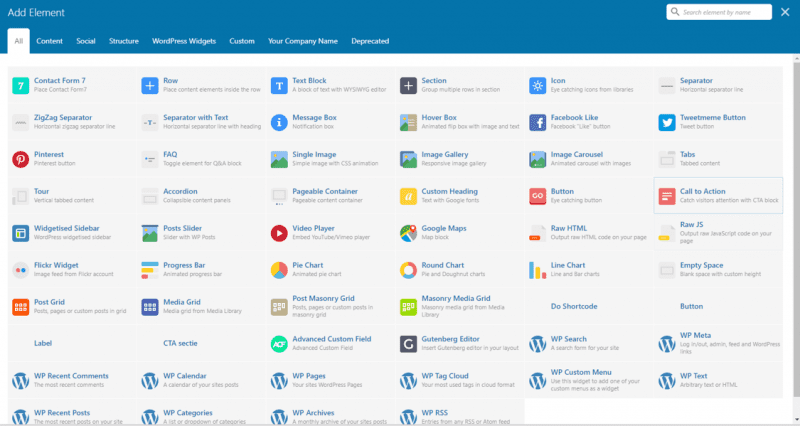 When you add an element you can change the column layout. You can also choose to move the elements by dragging them, using the drag icon.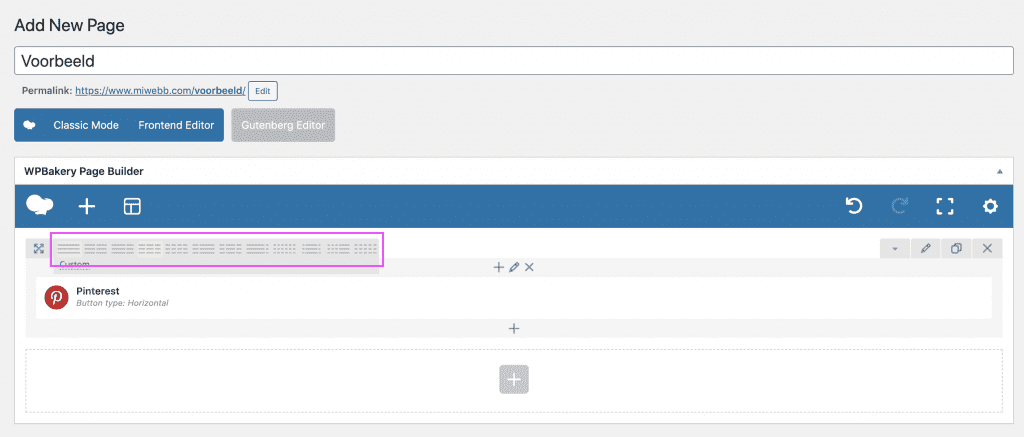 If you are looking for more information on how to use WPBakery, check out this guide.