In the dashboard menu on the left you'll find 'Contact'. Here you'll see all the contactforms which have been configurated and the settings. You can add a new form by clicking 'Add New'. Also you can add different inputfields to your form.
Text: plain textfield
Email: email field
URL: URL field (webaddress)
Tel: phonenumber field
Number: field where you can only fill in numbers
Date: field where you can choose a date
Text area: large textfield, usually used for a message
Drop-down menu: drop-down menu where you can select out of multiple options
Checkboxes: checkboxes where you can select one or more options
Radio buttons: checkboxes where you can select only one option
Acceptance: checkbox which you can check to accept the terms and conditions
Quiz: quiz for the contactform
reCAPTCHA: way to avoid spam
File: field to upload files (you can choose which file-size and -types you wish to receive)
Submit: a submit button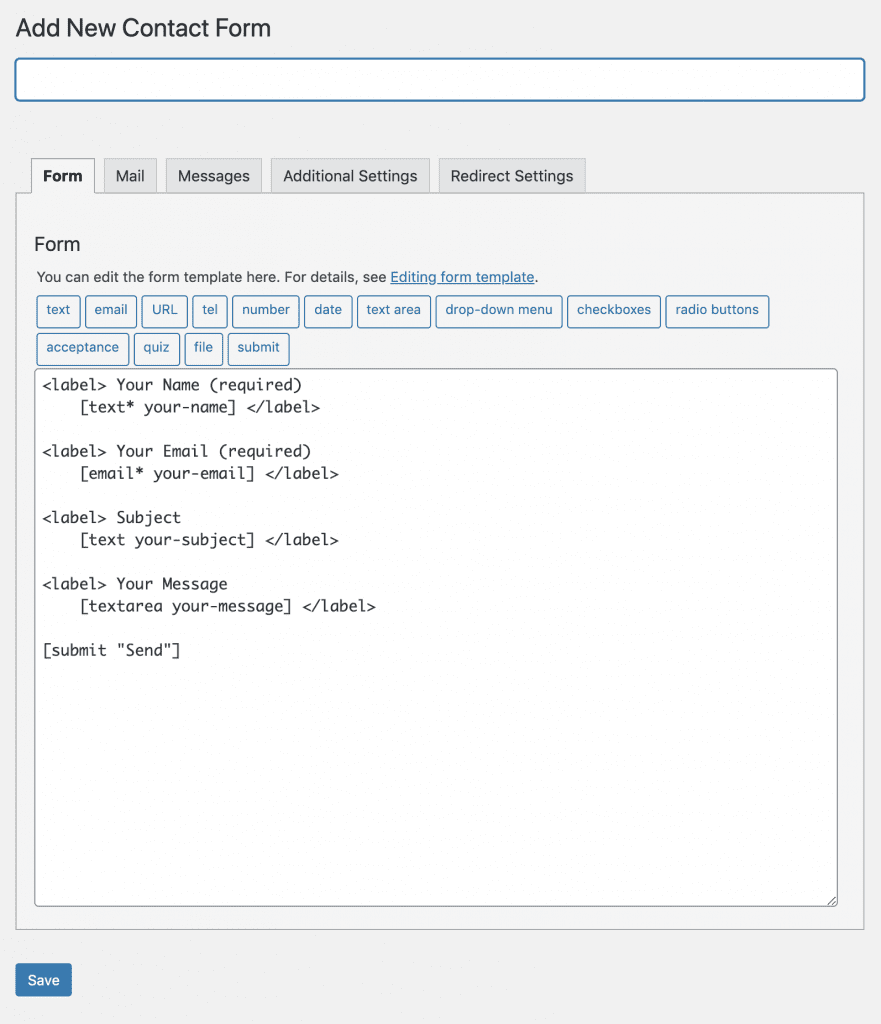 Below 'Mail' you'll find a layout of the mail you'll receive when the user sends a mail through the contactform. Here you can specify how you would like to receive the email.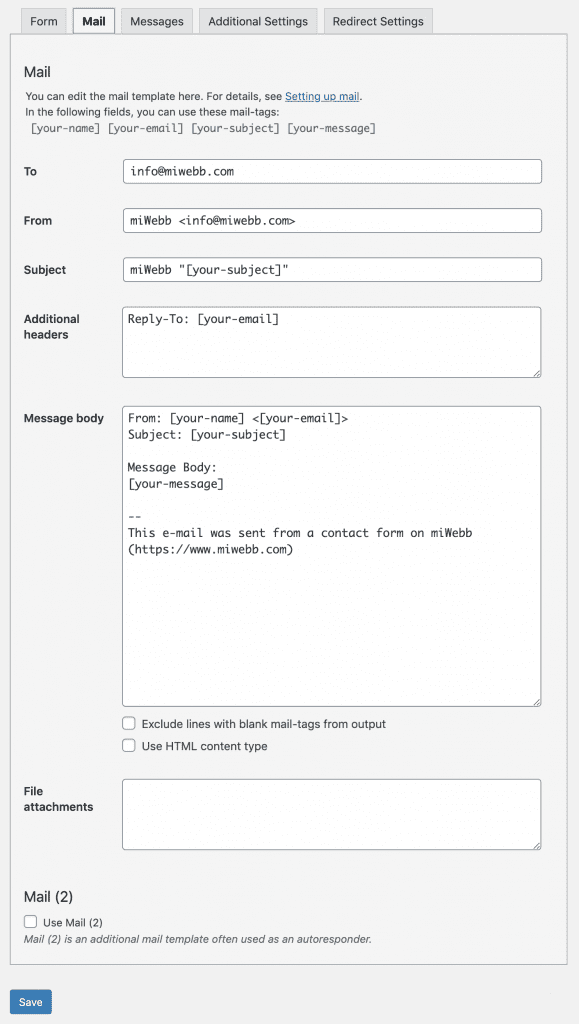 Below 'Messages' you'll see the errors a user can get by filling in the contactform (like a required field).