If you are sure that your email is being hosted by miWebb, then start Outlook.
In the top left click on 'File'.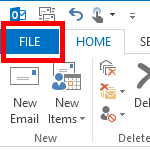 Then select 'Add account'.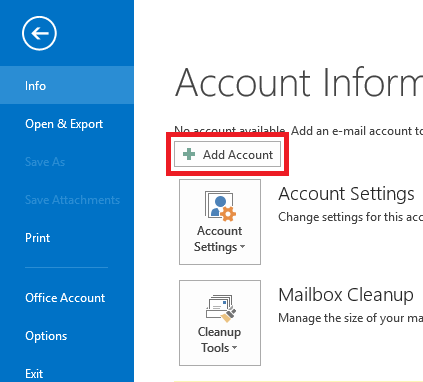 In case you are confronted with the old interface:
Select 'Manual setup or additional server types' and click 'Next'.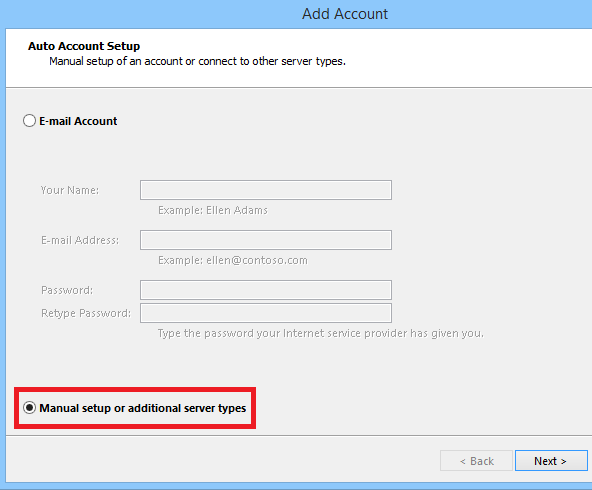 In case you have the new interface, select 'Advanced options', check the 'I want to manually set up my account' box and click on 'Connect'.
In the 'Choose service' screen, select 'POP or IMAP' and then click 'Next'.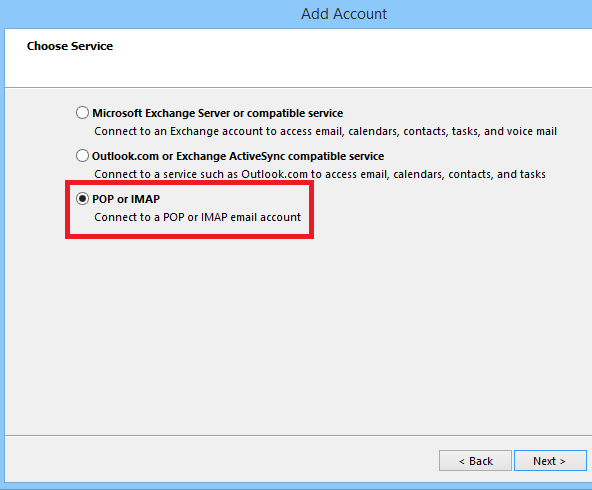 In the new interface you select 'IMAP'.
Fill in your information as seen below. Naturally you have to replace this information with your own information. Afterwards, click on 'More settings'.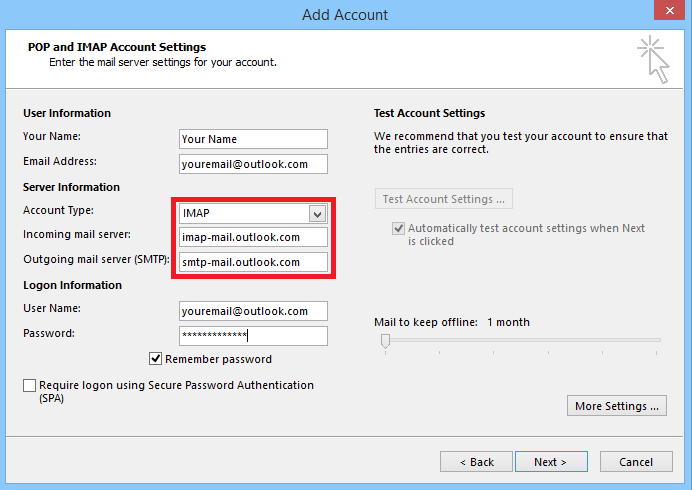 In case you have the new interface you will be able to fill out some more information here, with the old interface this happens in a later step.
The information that you will need for this step can be found here.
Afterwards select 'More settings', then click on the tab 'Outgoing server'. Check the 'My outgoing server (SMTP) requires authentication' box.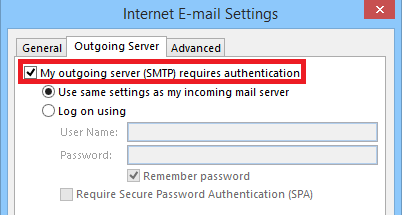 Now click on the 'Advanced' tab and fill out the following information: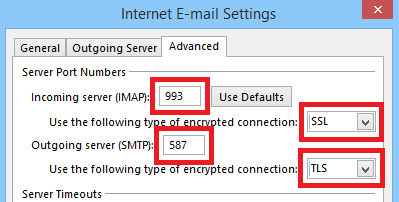 Click OK at the bottom of the Internet E-mail settings window.
Click Next in the 'Add Account' window to test and save your account settings.Your email has now been set up.